45 degree polishing machine for sintered stone or quartz stone-Yongtao Sintered stone machinery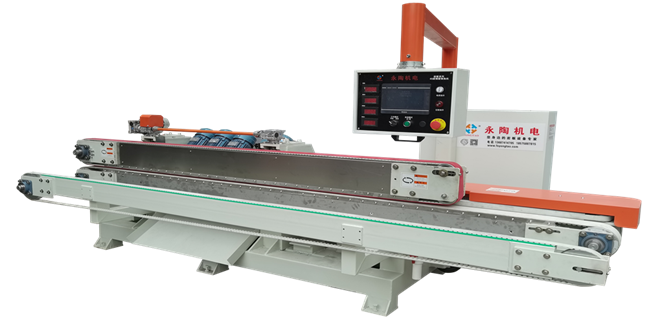 Sintered stone that originated in Italy and Spain, but the sintered stone machinery earliest application in China, and is widely applied in all kinds of sintered stone material processing, sintered stone machinery in China, is the Yongtao machinery research and development of the earliest production this kind of machinery manufacturing enterprises, is China's earliest with proprietary processing sintered stone material factory, so in terms of sintered stone mechanical stability, better performance than that of the other machinery manufacturers to use, because of our own research and development, production, sales, processing, service and so on a series of process, we than any other Chinese machinery manufacturers will know how to do it would be better to use. We successively research and development produce various kinds of sintered stone machinery, such as five-axis 45-degree water jet cutting machine, sintered stone 45-degree polishing machine, CNC sintered stone cutting machine, sintered stone straight bevel polishing machine, sintered stone double straight side bevel polishing machine, have been accepted and used by the majority of customers in China, and have been unanimously praised.

Sintered stone machine can process the following products:
1、sintered stone background wall, 2、sintered stone kitchen table, 3、sintered stone tea table, 4、 sintered stone wash basin, 5、sintered stone countertop, 6、sintered stone round table, 7、sintered stone TV table, 8、sintered stone wash basin under counter, 9、sintered stone laundry tray, 10、sintered stone stairs step, 11、sintered stone office disk, 12、sintered stone artware, 13、sintered stone bathroom basin, 14、sintered stone kitchen cabinet door, 15、sintered stone closet door

Due to sintered stone products can be widely used in home decoration, its characteristic include: hardness is hard enough, big size, difficult to transport, handling, processing factors, so the requirement of sintered stone machine is particularly high. If processing sintered stone products wholesale, suggest a one-time select some machines, high efficiency, high yield, low processing cost, if the processing capacity is relatively small, orders are more diverse, can buy 1 AC five-axis 45 degrees water jet cutting machine, according to different requirements, have different mechanical equipment configuration, yongtao machinery can meet the needs of your sintered stone machinery and equipment!