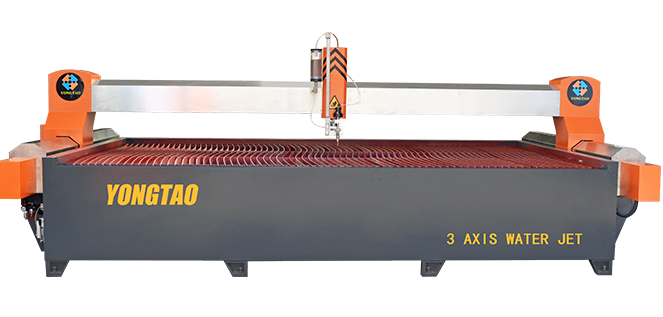 Water jet glass cutting machine in the glass industry application, as a kind of cold cutting, water jet cutting is not only flexible cutting pattern, but also high cutting precision, widely used in the glass industry. For flat glass cutting, water jet glass cutting machine can produce any geometry you want. Whether it is cutting or drilling, water jet cutting can be handy.

The main features are flexible and diverse cutting, accurate processing, beautiful, no chipping,sanding edges. The character of water jet cutting machine is no heat coming out during cutting. The cutting edge is relatively smooth. It can cut any curve line and dill hole, does not need mold, flexible and convenient. The workpiece does not need special clamping.It has simple and convenient operation.

Water jet cutting machine processing: household appliance glass cutting (gas stove table, range hood, disinfection cabinet, television, etc.), lamps, process glass, sanitary products (shower room, etc.), building decoration glass, furniture glass, automobile glass, mirror industry glass and other applications.

Water jet glass cutting machine is mainly used 3 axis water jet cutting machine to process glass. Through the X, Y, Z axis vertical cutting, the cutting surface is bright and clean, smooth, no edge chipping, cutting speed. The commonly specification of water jet cutting machine: 3020 3 axis water jet cutting machine, which is widely used in glass processing industry. Yongtao water jet cutting machine is able to provide a complete set of solutions for the whole glass processing.

We have glass water jet cutting machine for sale.