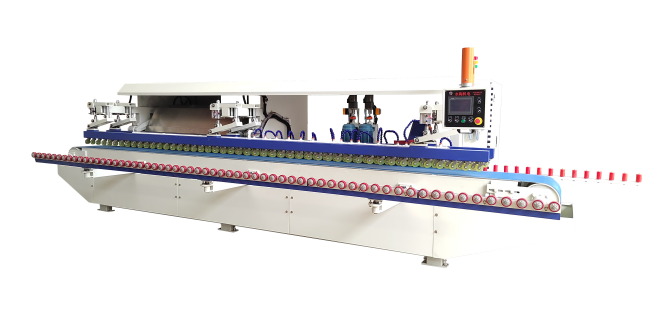 The stone processing machinery category includes stone processing machine, stone edge polishing machines, stone line polishing machines, suit for processing all kinds of edges, such as flat edge, bevel edge, round edge etc. Stone processing is more and more popular in recent years, but the requirement of processing technology is also higher and higher. Yongtao company has been committed to the needs of customers, developed a variety of stone processing equipment, including stone cutting machine, stone polishing machine, stone edge polishing machine, and stone line polishing machine. Products to automation, the replacement of traditional manual polishing methods. Not only improve the production efficiency, reduce labor costs, and greatly reduce environmental pollution.

We are a professional stone processing machine manufacturer and we provide you with stone processing equipment and granite cutting and polishing equipment.
Yongtao Machinery is a marble processing machinery supplier in China. We provide stone cutting machine, stone edge polishing machine, stone molding machine, stone polishing machine, stone profiling machine and other stone, marble processing machinery, looking for sales in the global marble processing machinery agents cooperation. We always adhere to the production of high quality marble processing machinery, services to our global customers. We have client users around the world, also have agent to cooperate with us common development, keeping the purchase of Yongtao machinery, every customer with good each marble processing machinery. We insist on high quality stone machinery accessories, produce to meet the requirements of customers stone processing machinery, which is the ultimate goal of Yongtao machinery, and do it with simple operation, convenient maintenance, high machining accuracy, high automation, good mechanical stability, and many other advantages, to use our stone machinery customers to be assured. If you need to buy marble processing machinery, please contact us!
Processing granite, natural stone, choose what kind of granite machinery, the key depends on what products you need to do, and what processing technology. If it is cutting large size plate, the choice of the type 3200 stone bridge saw cutting machine.If you need to processing edge moulding, the choice of Yongtao granite edge polishing machine. It is based on your technical requirement to choose marble processing machines. The marble processing machine have a lot of kinds, if you don't know need what kind of grainte machine, you can consult us, we will recommend the suitable grainte machine for you, you are welcome to email us to know more about marble machinery!