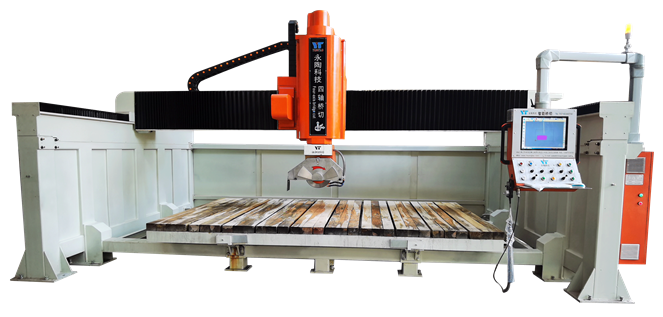 Stone cutting machine
classify products are mainly used to cut small specification stone slab materials, such as marble, granite, artificial stone etc. The main products include: 4 heads bisected stone cutting machines, 4 heads stone cross cutting machines and 6 heads stone cross cutting machines, and other specially customized small stone cutting machines etc. The cutting head adopts precise dovetail groove structure, with high cutting precision. The cutting blades adopt 250mm-300mm diamond saw blades, good cutting effect without chipping. The cutting angle can be adjustable, such as stone cross cutting machine, the cutting head can do vertical and horizontal cutting. Also it can add the rotated cutting head, the cutting head can do angle cutting range from 0~180 degree.
We are a professional
stone cutter machine manufacturer
and
stone cutter machine supplier
. We have
stone cutters for sale
. If you want to
buy stone cutting machine
, we will provide you with the high-quality
stone cutting equipment
.