Professional Ceramic Tile Cutting & Polishing Machine - YONGTAO Machinery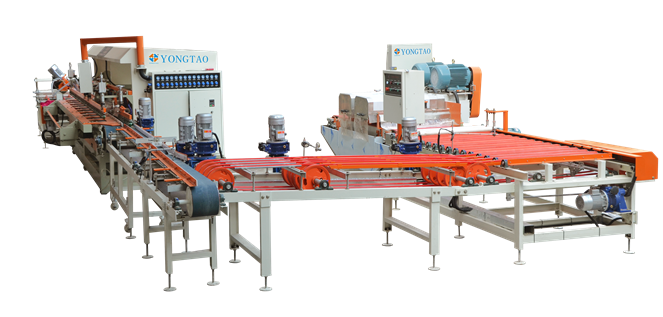 The
ceramic processing machinery
category include tile cutting machines, tile arc polishing machines, tile edge polishing machines, mainly used for tile skirting processing, tile bulllnose processing.
After nearly ten years of continuous changes in the ceramic processing industry, the processing technology has developed from the initial manual cutting, grinding, to semi-automatic processing, to fully automatic mechanical processing. YONGTAO company has always been at the forefront of the industry, constantly developing the latest ceramic processing machinery to meet market demand. Including
ceramic cutting machine
,
ceramic polishing machine
,
ceramic tile bullnose machine
,
mosaic cutting machine
,
mosaic polishing machine
and a series of automatic processing machinery. From the research and development to the production of finished products, the equipment needs to go through a series of strict inspections to ensure that each equipment is perfectly delivered to customers.
We are a professional
ceramic machinery manufacturer
and
ceramic machinery supplier
located in Foshan,
the largest and most important ceramic production base in China
. We have high quality
ceramic equipment for sale
with very competitive factory price.