Yongtao Machinery has innovatively launched an eye-catching large-size ceramic tile cutting machine, which aims to meet the urgent needs of customers for efficient and precise cutting of ceramic materials. This cutting machine can not only easily handle ceramic slabs up to 2.4 meters in size, but also has a series of superior designs and functions to ensure precision, convenience and safety in the cutting process.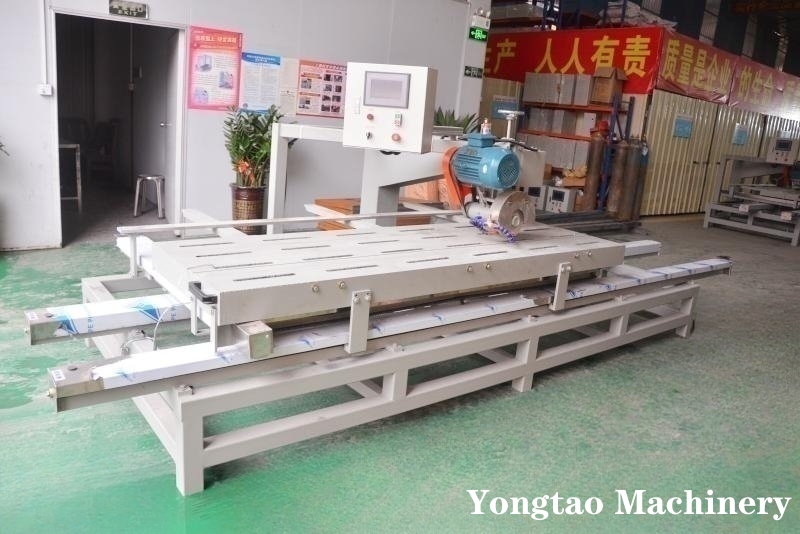 In design, this large size ceramic tile cutting machine adopts solid cast iron material as a platform to provide stable support for cutting. The guide rail adopts an innovative oil bubble structure, which effectively reduces frictional resistance and ensures cutting accuracy. Whether it is ceramic tiles, ceramic slabs, sintered stone, quartz stone or artificial stone, this cutting machine can handle it with ease and create ideal cutting results for users.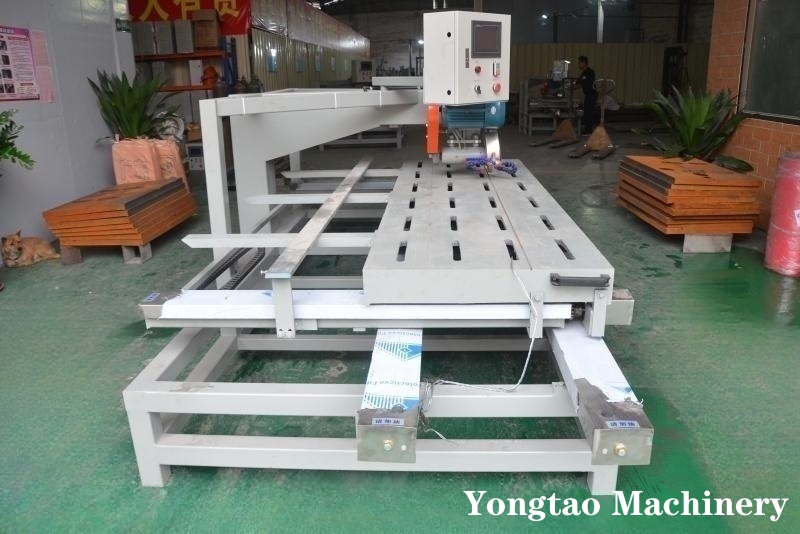 In order to achieve higher cutting accuracy, the cutting machine is equipped with a numerical control adjustable stopper, and its accuracy can be within 0.1mm. This means excellent cutting accuracy is maintained even in extremely demanding projects, allowing greater flexibility in the machining of ceramic materials.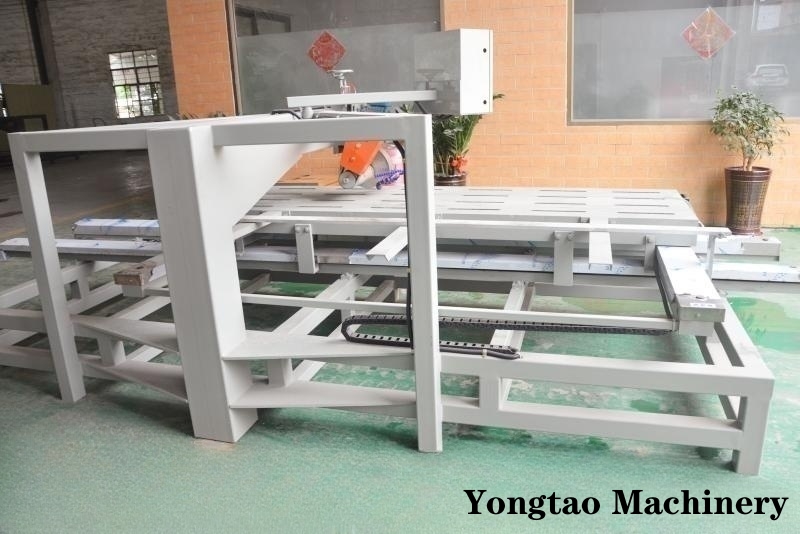 The saw blade diameter of this cutting machine can reach 250-300 mm, and the specially designed large saw blade not only has excellent cutting effect, but also can handle larger cutting sizes. It can cut 2400mmX1200mm ceramic slabs into smaller sizes, such as 1200mmx1200mm, to meet the needs of different projects. The manual lifting adjustment function of the cutting head makes it more convenient to cut thick plates and the operation is more convenient.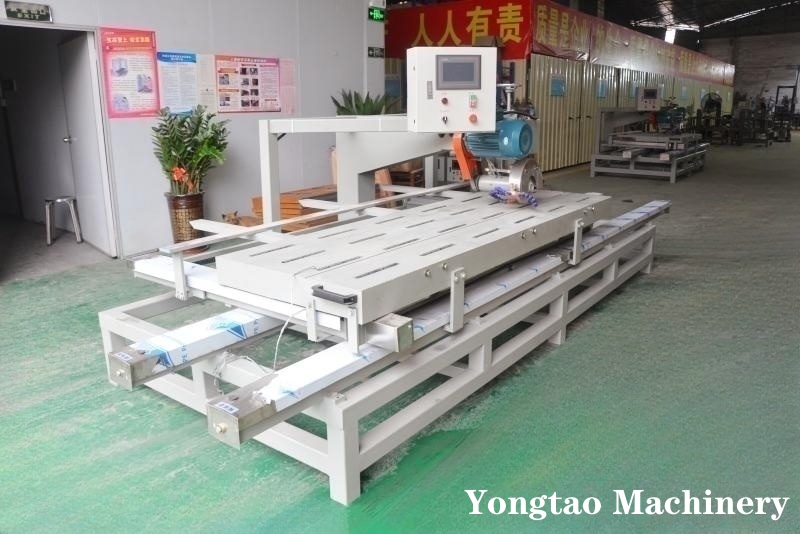 In order to ensure the stability of the cutting process and the life of the saw blade, the cutting machine is cooled by two large water pipes while cutting ceramic slabs. This intelligent cooling design not only avoids overheating and damage to the saw blade that may be caused by dry cutting, but also ensures the safety of the cutting process.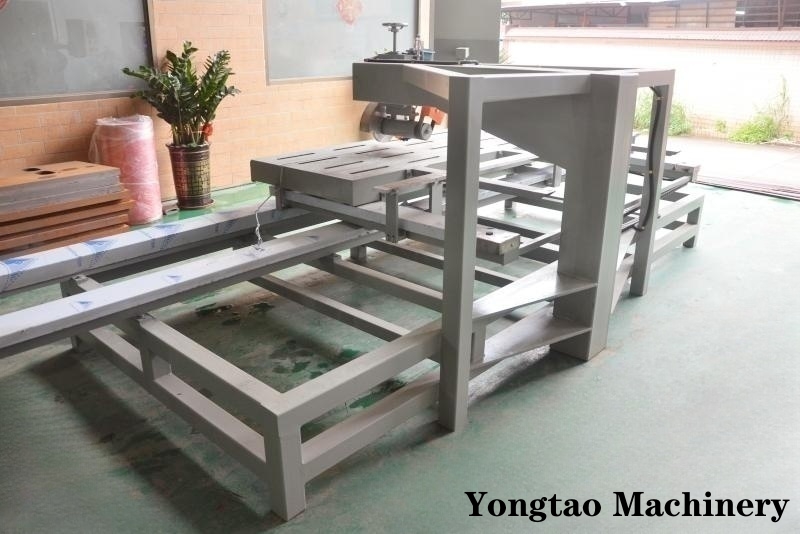 To sum up, the 2.4-meter large-size ceramic tile cutting machine exclusively manufactured by Yongtao Machinery not only meets the requirements for cutting ceramic materials, but also shows excellent performance in terms of accuracy, convenience and safety. Whether it is for the construction industry or the processing of decorative materials, this cutting machine will become an indispensable tool to help users create more exquisite ceramic works.