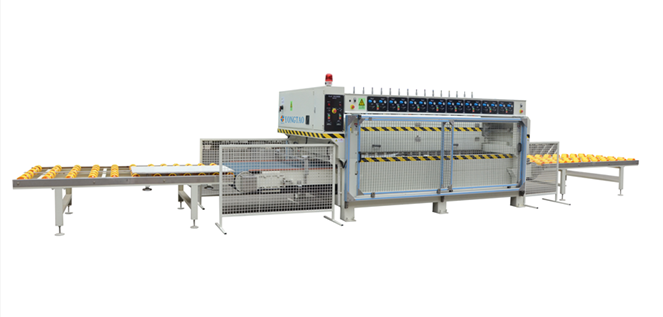 Yongtao stone polishing machine can be divided into small stone polishing machine and large size stone polishing machine. Small stone polishing machine is specially designed for processing stone and marble, polishing the plane of small size plates, and the maximum polishing size is 120mm. The large size stone polishing machine can be divided into 12 heads, 16 heads, and 20 heads. The processing size can be customized 400mm, 600mm, 800mm, 1200mm.according to the processing of materials,processing size, processing speed, processing output, processing effect, choose the marble polishing machine that suits you
We are a professional stone polishing machine manufacturer and marble polishing machine supplier. We have stone polishing machine for sale and we provide you with competitive granite polishing machine price.
Yongtao machinery offers all kinds of granite machinery, granite cnc machine, marble machinery, marble polishing machine, stone polishing machine. We are the Chinese top ten stone machinery suppliers, can customize a variety of granite cnc machine, granite molding machine, granite polishing machine, granite profiling machine and so on all kinds of granite machinery for clients. From granite cutting,calibration, chamfering, slitting, molding,surface polishing, and other various granite processing machinery, a lot of granite mechanical we can meet your requirements, you only need to contact us, will solve the granite you want CNC machinery customization requirements. Our design requirements of stone machinery: simple operation, high processing accuracy, simple structure, convenient maintenance, replacement of grinding head speed, good polishing brightness and other processing requirements, so our stone polishing machine is loved by customers around the world, and has been widely used and praised!