What machine does ceramic tile cut polish need
To buil a ceramic tile processing factory, you need to purchase 3 set of machine:
1. YTYP-1200/7+14 Porcelain Tile Bullnose Machine : (1 set)
This machine is applied to deep process ceramic tile, for example: trim edge, chamfer edge (30°,45°,60°), grind and polish bullnose, groove (anti-skid slot, 20-30mm flat slot), bottom chamfering.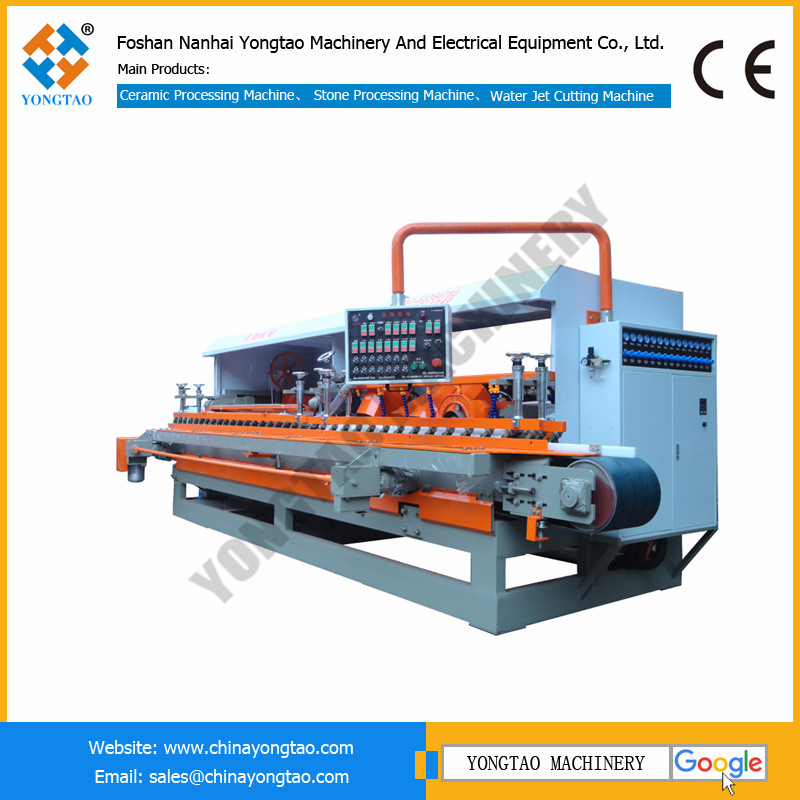 2. YTQZ-A/2-1200 Two Blade CNC Ceramic Tile Cutter : (1 set)
This machine is applied to cut ceramic tile into two pieces, it has the pre-cutting function, controlled by CNC system, accuracy and fast cutting, the edge without crack.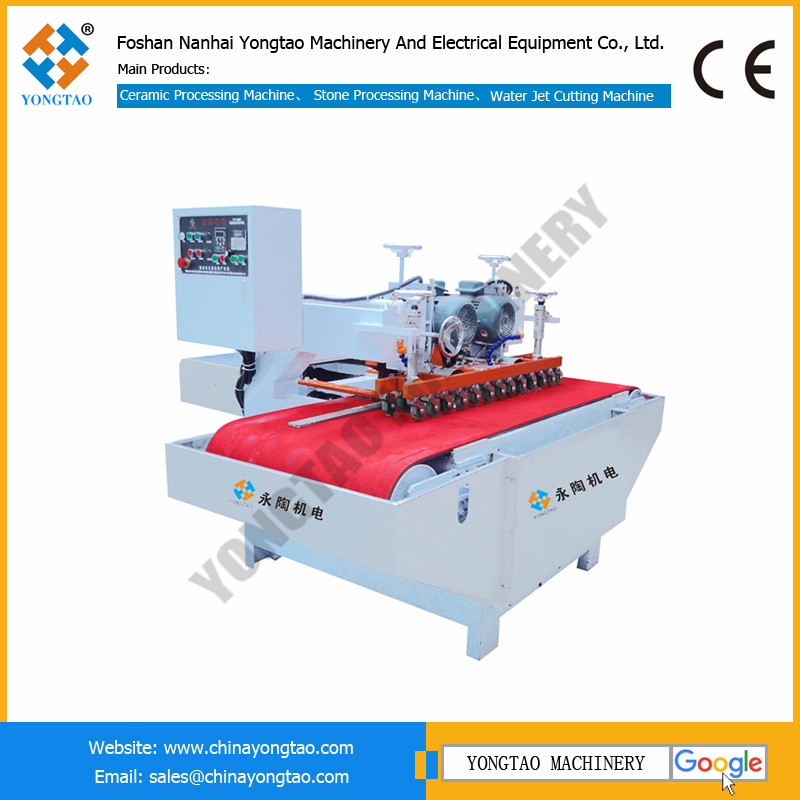 3. YTQS-1-1200 Manual tile cutting machine:(1 set)
This machine adopt manual push type, through push the platform to cut the tile, easy to operate.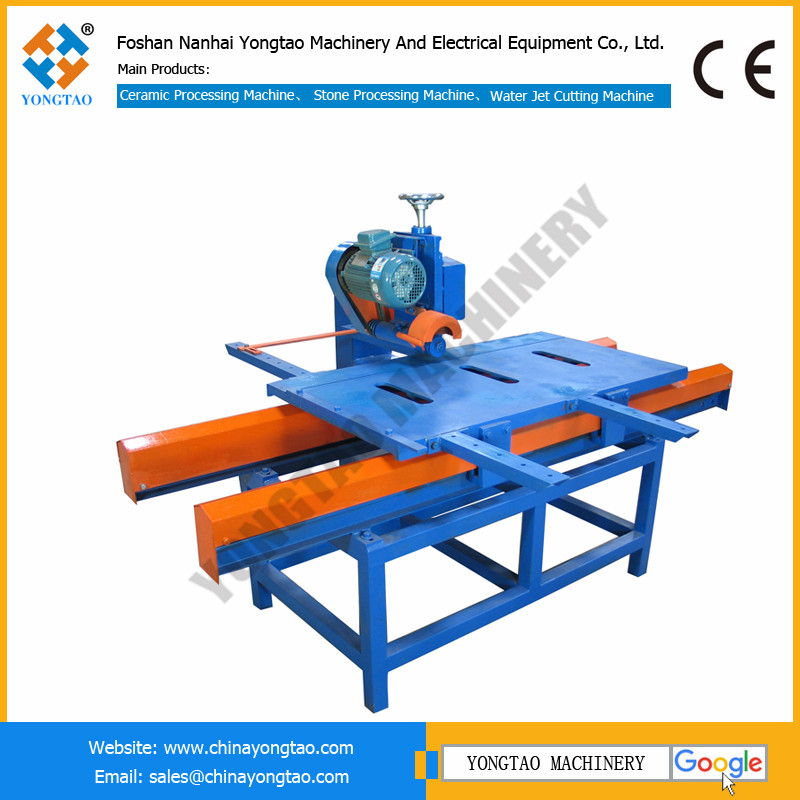 Foshan Nanhai Yongtao Machinery and Electric Equipment Co., Ltd is a manufacturer specialized in ceramic tile cutting machine, ceramic tile arc edge polishing machine, ceramic tile bullnose making machine, ceramic tile cnc continuous cutting machine, ceramic tile processing machine, etc ceramic tile process equipment. welcome to enquiry us!

Mobile:0086-18665475362 Web site:www.chinayongtao.com Email:sales@chinayongtao.com