The 33th China Foshan Ceramics fair
Exhibition time:
April 18-21, 2019
Exhibition address:
Block 42, Taobo Road, Huaxia Ceramics Expo city, Nanzhuang Town, Chancheng District, Foshan city, Guangdong Province, China
Booth no. :
B14
Displayed machine on exhibition:
1.YJ-4020-5L AC 5 Axis Water Jet Cutting Machine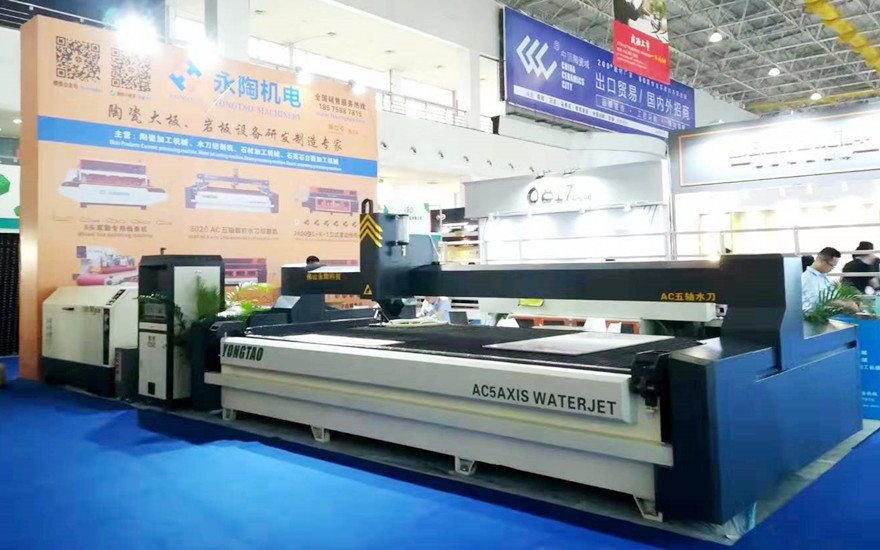 2.YSXP-150 6 Head Automatic Stone Straight Profiling Polishing Machine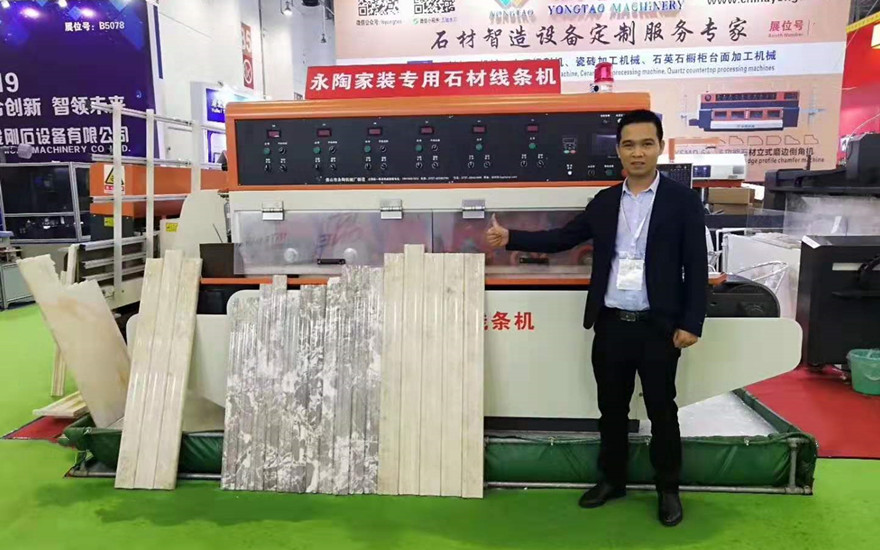 3.YSMD 1+6+1 Vertical Stone Bevel Edge Polishing Machine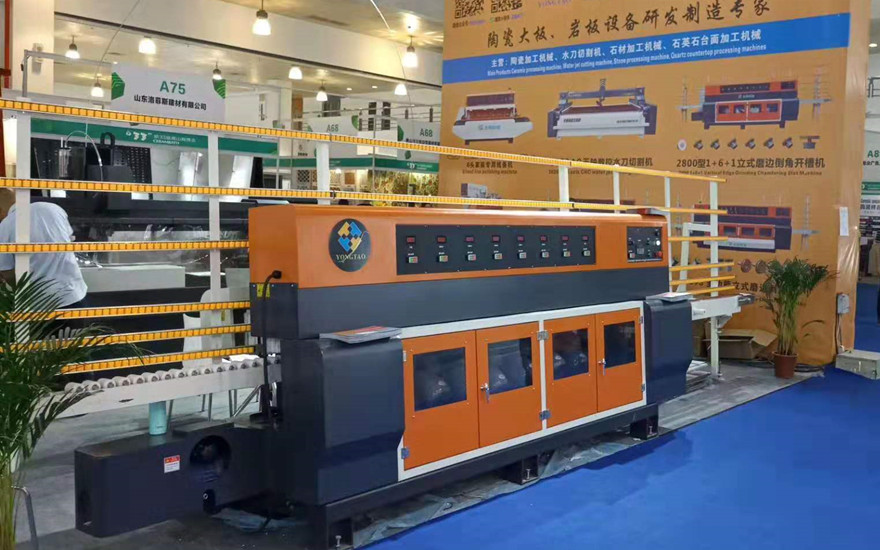 The China Foshan Ceramic Fair, divided into spring and autumn exhibition every year. The spring exhibition is in April of the first half of the year, and the autumn exhibition is in October of each year. The exhibition area is not very large, but there are a lot of guests, and they are all highly related guests who come to visit and purchase products. Besides, overseas exhibitors also come to show their products on site. The exhibitors at the site have put the booth decoration very luxurious, attracting buyers from all over the country to consult.
Yongtao machinery is the first time to take part in the Spring Foshan Ceramic Fair, but we are the only machinery manufacturing enterprise in the whole exhibition to test the machine at the exhibition site. Although not many mechanical equipment enterprises participated in the exhibition, but there were a lot of customers watching the machinery at the exhibition site, which surrounded the whole exhibition booth and proved that Yongtao machinery is popular with everyone. Since the day of the exhibition starting, every day customers want to come to our factory to see the goods, and some customers place orders in the factory. Although it is the first time to participate in this exhibition, it can be seen from this exhibition that the future trend of mechanical equipment, no matter what processing is done, is the most effective way to save labor and increase output. Over the next decade, more and more workers will use mechanical replacement, so the mechanical equipment will show the results of more and more automation.