In modern architecture and decoration, tiles are a common and important building material, and their processing and handling are crucial to aesthetics and quality. For users who do not have high requirements for tile chamfering and polishing, Yongtao Machinery has tailored an efficient and practical tile 45-degree chamfering machine for customers, providing an ideal solution for the subsequent processing of tiles.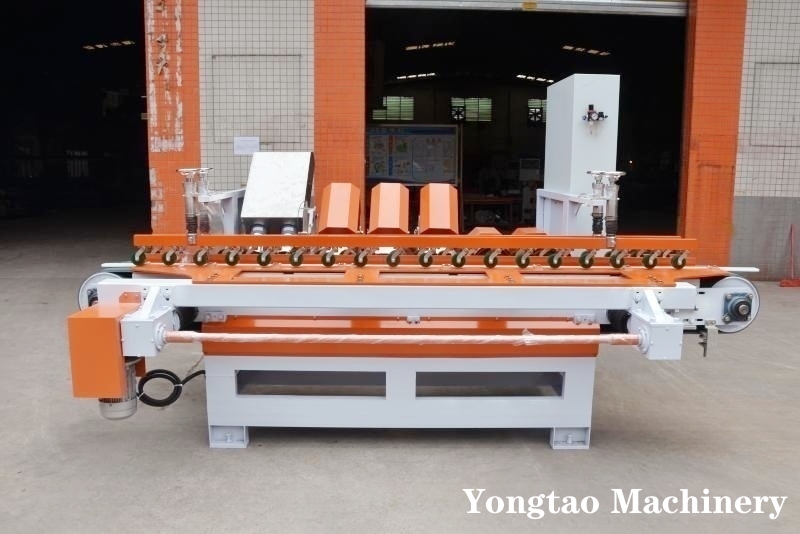 Design Features and Functions:
The tile 45-degree chamfering machine adopts advanced automation technology and has many practical functions to ensure that users can easily and quickly complete tasks during processing. Its design includes 2 straight-edge rough grinding heads, 3 45-degree chamfering heads and 2 45-degree polishing heads to meet the needs of different processing stages. Whether it is preliminary roughing or final polishing, this machine is competent and provides comprehensive support for the entire process of tile processing.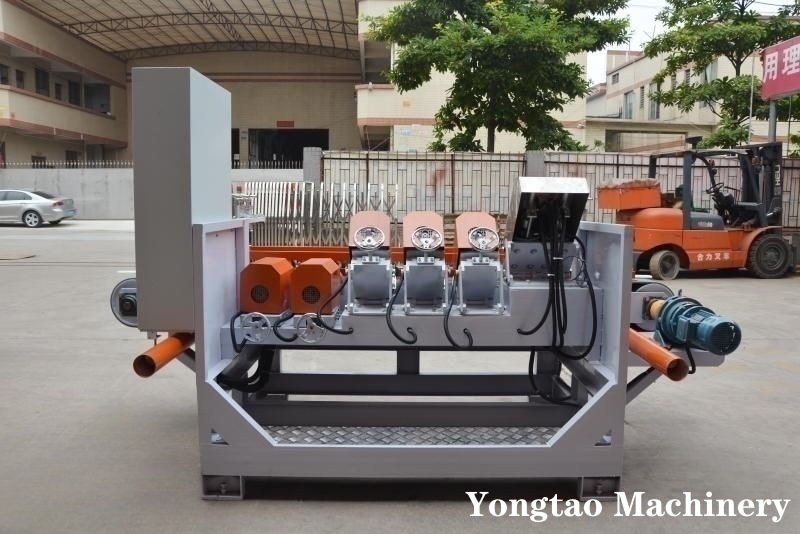 With a maximum processing width of 800mm, the machine is suitable for tiles of various specifications. For single side chamfering of 600x300 or 800x400 tiles, just put the cut tiles directly on the belt, and the machine will automatically perform grinding pins, 45-degree chamfering and 45-degree polishing operations, and the processing is completed at one time. This efficient automatic processing method not only saves labor costs, but also greatly improves production efficiency.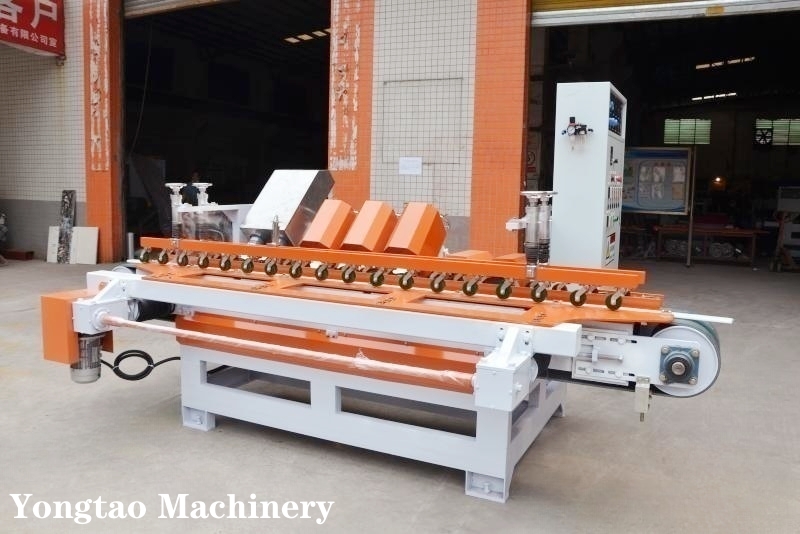 Humanized design and operation:
In order to better meet the needs of users, Yongtao Machinery has considered the convenience and practicality of operation in its design. The grinding pin depth of the tile chamfering head can be manually controlled, so that users can adjust it according to specific requirements, and flexibly respond to different materials and processing requirements. In addition, the machine occupies a small area, which is not only suitable for large-scale production sites such as factories, but also very suitable for small and medium-sized enterprises, saving valuable production space for users.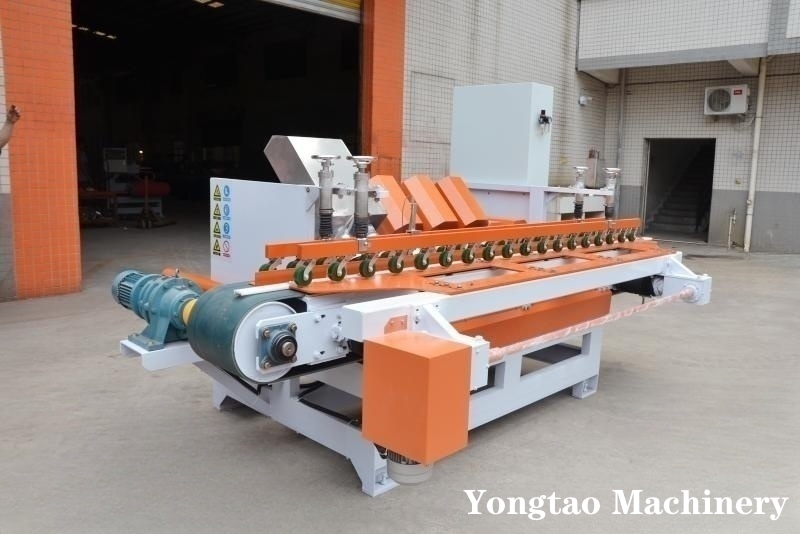 Quality assurance:
Yongtao Machinery always puts product quality in the first place, so it uses high-quality materials and advanced manufacturing technology in the selection of ceramic tile 45-degree chamfering machines. The ruler is driven in and out to ensure the accuracy and stability of processing. At the same time, the polishing head adopts a resin grinding head, which can polish the surface of the tiles meticulously to ensure the final product quality and aesthetics.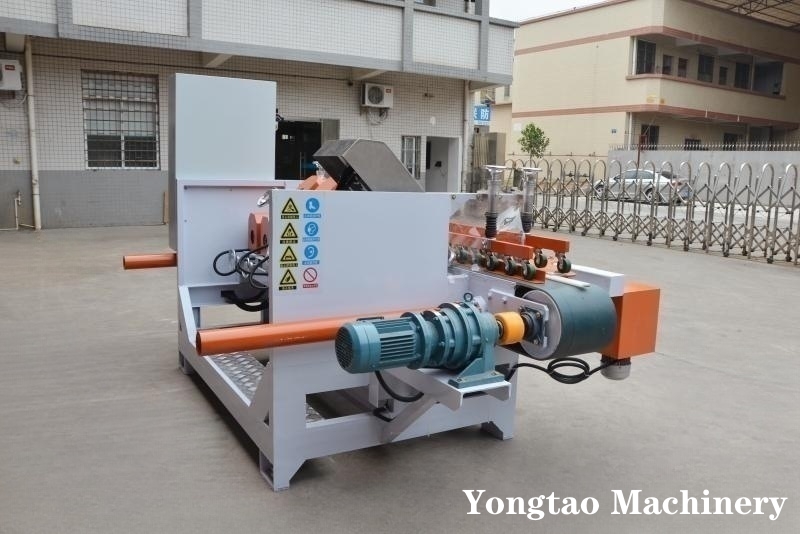 In general, this tile 45-degree chamfering machine customized by Yongtao Machinery for customers is a device with complete functions, convenient operation and reliable quality. Whether it is large-scale production or small and medium batch processing, this machine is competent and can provide users with efficient and stable processing experience. For those customers who do not have high requirements for chamfering and polishing, this machine will be a very good choice. Yongtao Machinery will continue to work hard to provide customers with more high-quality, high-performance ceramic tile processing machinery, and promote the development of the construction and decoration industry to a new level.