Stone Mosaic Machine
Before producing stone mosaic, we need learn about which kind of material will be used? Is it cut by small quarry stone or stone slab. If by small quarry stone, it should be split to thin slab, and then use the mosaic cutting machine to cut strips, finally cut into mosaic particular. Let us show what's kind of machines should be used during process:
What kind of machines do you need during mosaic processing:
(full set of stone mosaic processing machines)
1.Mosaic
cutting
machine (split small quarry stone into slabs)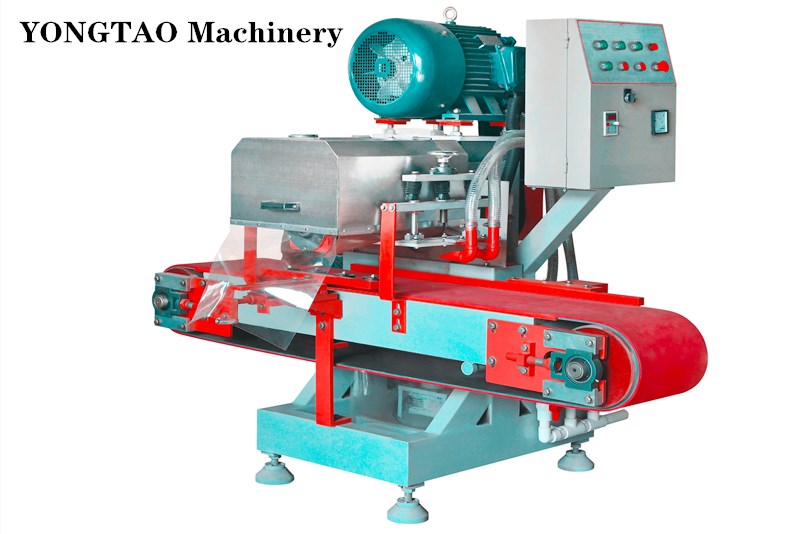 2.Stone mosaic cutting machine (cut the slab into strips)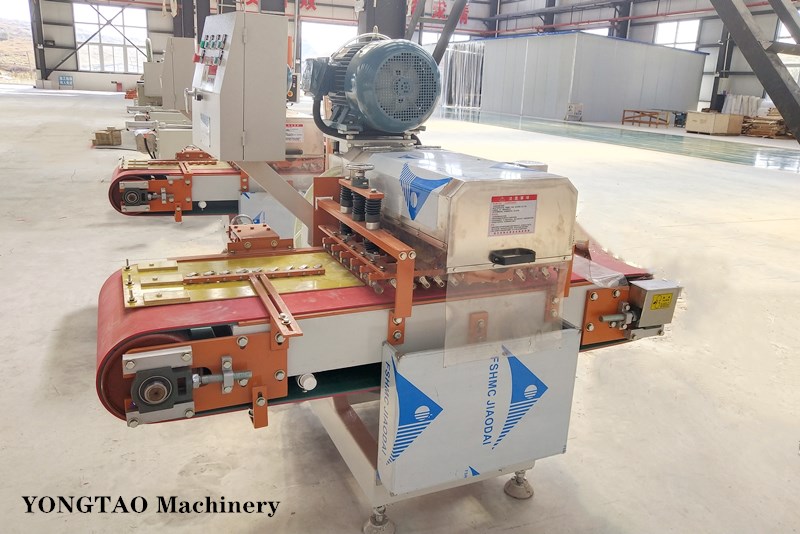 3.Stone mosaic cutting machine (cut mosaic particular)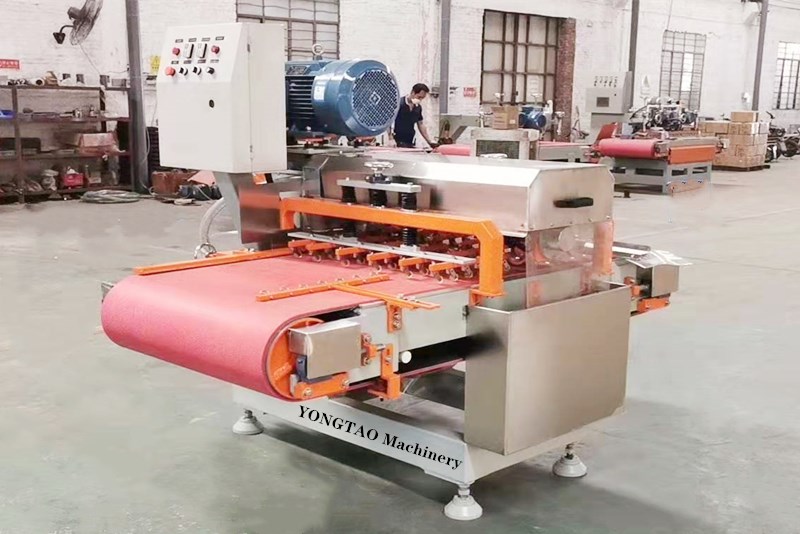 4.Special shaped marble mosaic moulding machine(profile special shaped mosaic)
5.Marble mosaic calibrating machine(calibrating slab)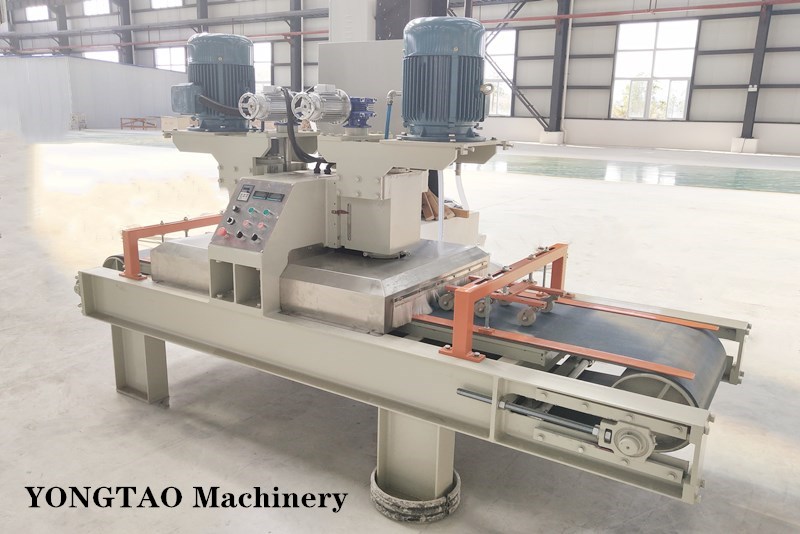 6.Marble mosaic polishing machine(polish mosaic surface or slab)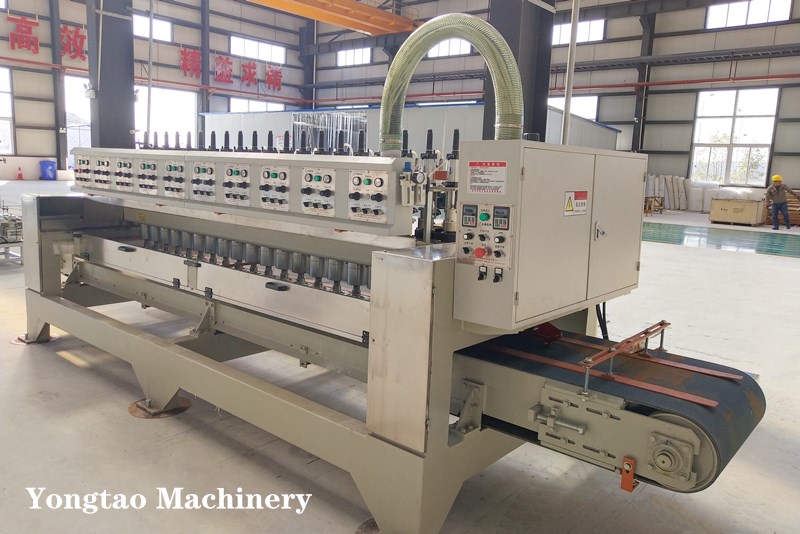 Yongtao machinery is the one of the famous stone processing machine manufacturer, we can supply full set of stone mosaic machines. The machines include: Stone mosaic cutting machine, special shaped marble moulding machine, marble mosaic calibrating machine, marble mosaic polishing machine, also we can special design machines for customer's requirements.
Stone Mosaic Machine: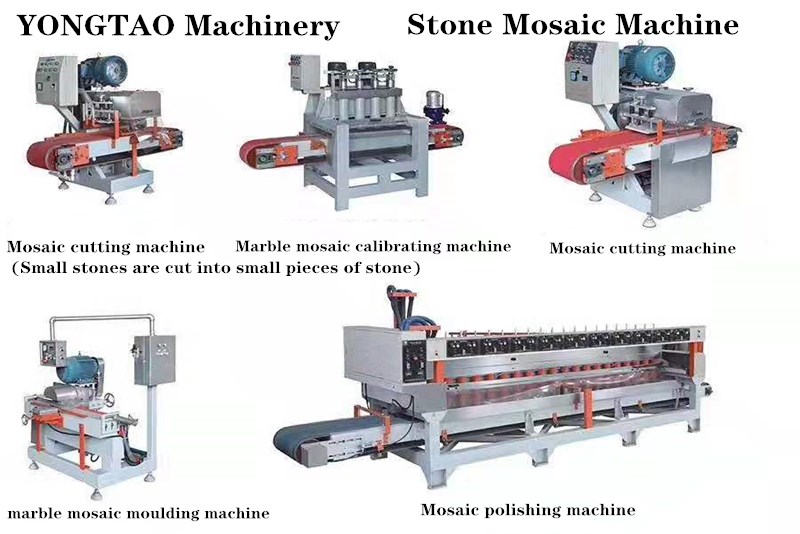 Parameter of mosaic polishing machine:

Model no.

400mm 12head

400mm 16head

400mm 20head

600mm 16head

600mm 20head

No.

Conveyor belt

400mm

400mm

400mm

650mm

650mm

1

Polishing head

Φ125mm

Φ125mm

Φ125mm

Φ150mm

Φ150mm

2

Processing width

350mm

350mm

350mm

600mm

600mm

3

Motor power

3kw

3kw

3kw

3kw

3kw

4

Thickness

50mm

50mm

50mm

50mm

50mm

5

Polish speed

1-6m/min

1-6m/min

1-6m/min

1-6m/min

1-6m/min

6

Weight

1600kg

3000kg

3200kg

3700kg

4000kg

7

Total power

21.75kw

28.1kw

34.1kw

36.1kw

44.1kw

8

Size of machine

3.8*1.8*2.0m

4.0-1.8*2.0m

4.8*1.8*2.0m

5.4*2.1*1.85m

5.9*2.1*1.85m

9

Material

Marble, granite, quartz, stones