Ceramic Tile Stair Step polishing machine
Arc polishing machine, which specially process ceramic tile stair step, have several configurations as blew:
1. 10 heads arc polishing machine
2. 12 heads
ceramic tile Bullnose polishing machine
3. 14 heads
Ceramic Bullnose Polishing Machine
4. 16 heads Porcelain Tile Bullnose Machine
5. 20 heads Ceramic Tile Edge Polisher
6. Tile Edge Polisher
Ceramic Tile Stair Step polishing machine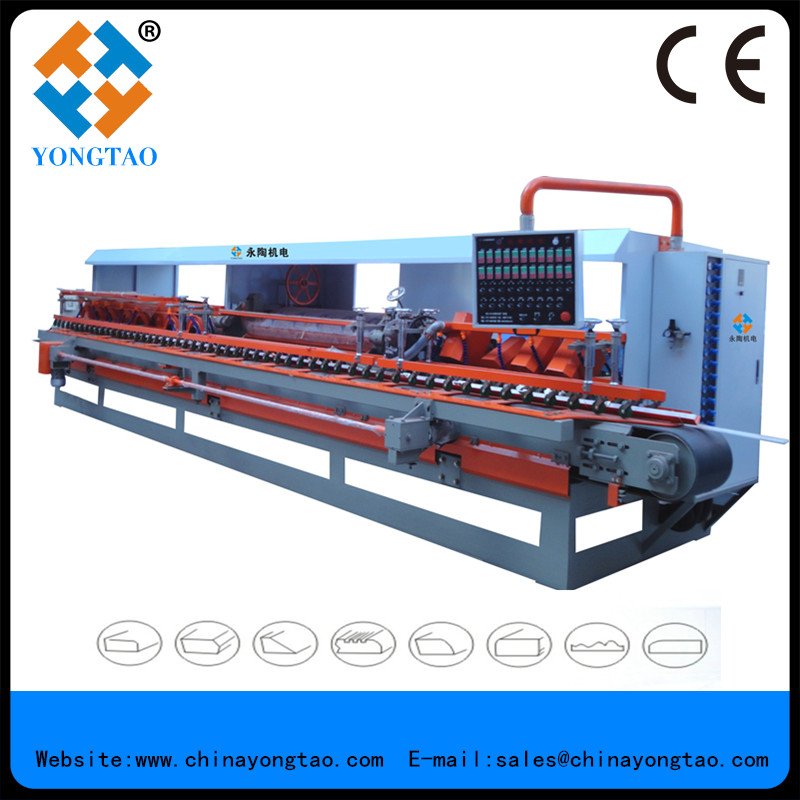 Functions of arc polishing machine:Grind straight edge, chamfer (30 degree, 45 degree, 60 degree), bottom chamfer, groove(anti-skid slot or flat slot), grind arc edge, polishing (arc edge, 45 degree edge polishing)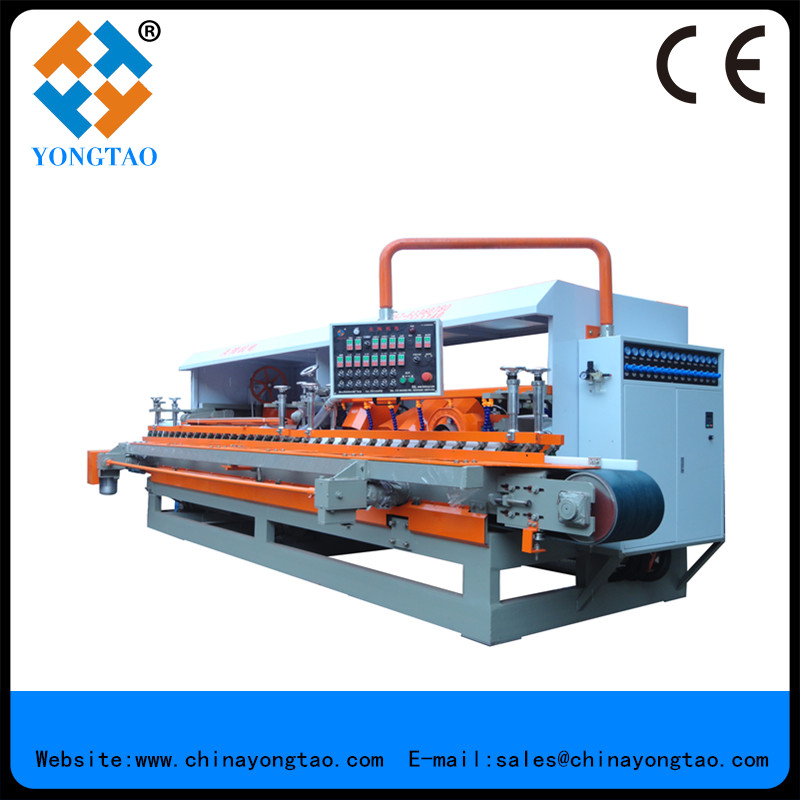 What kind of function will be used in ceramic tile stair step processing?
1. Trimming edge
2. Chamfer 45 degree edge
3. Groove anti-skid slot
4. Grind arc edge
5. Polishing
What kinds of style does the ceramic tile stair step have?
1. 1/4 arc edge (90 degree arc edge)
2. Double clamped stair step
3. 1/2 arc edge (180 degree arc edge)
Generally, to process stair step use 1/4 arc edge, the above configurations of machine can make it, if any question, please feel free to contact us.To groove anti-skid slot, one time can make 4 strips of 6mm slot. If require a high quality effect, please use resin groove wheel to groove. If the normal effect, just use diamond groove wheel. This material will be used for a long time, cheap and durable.To grind arc edge, if you donnot want always to change the wheel, you can install a arc moulding wheel, it is able to grind a rough arc edge, and then make polishing behind where the polishing wheels just swing directly. In this way, it can extend the using time of polishing wheel. Also saving cost and increasing speed. If the brick width less than 80mm, use small polishing wheel (Y6 type), since only small polishing wheel can make small specification arc edge. So please must be clear what size of stair step do you want to process.
To make ceramic tile, not only require arc edge polishing machine, but also need some ceramic cutting machine auxiliary, it is necessary in processing. There are several ceramic tile cutting machine as below:
1. Manual ceramic tile cutting machine: cut triangle, rhombus, irregular shape, diagonal, 1.2m brick etc
2. Automatic
ceramic tile cutting machine
(two blades series cnc cutting machine): large quantity cutting for all size, fast speed, good effect, precutting function and no edge chipping
3. Multifunction manual ceramic tile cutting machine: light weight, multifunction, suit for construction site, ceramic tile shop, and ceramic tile processing factory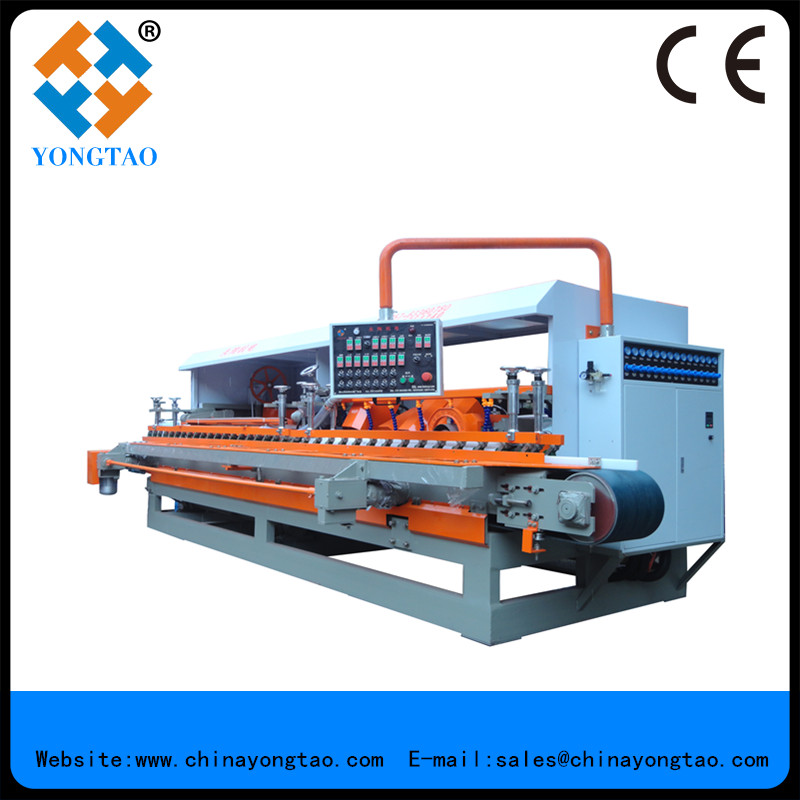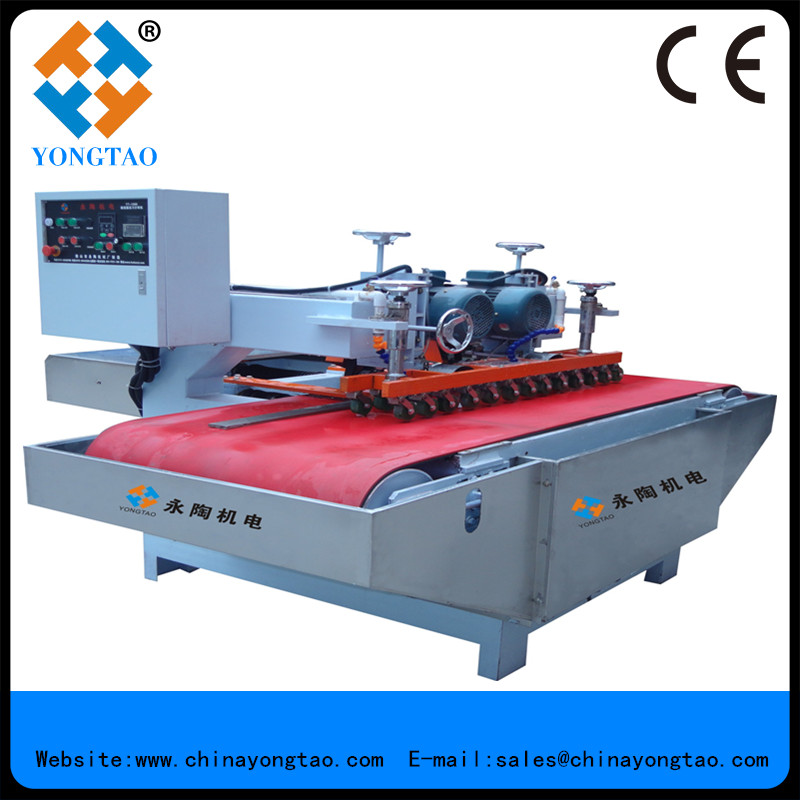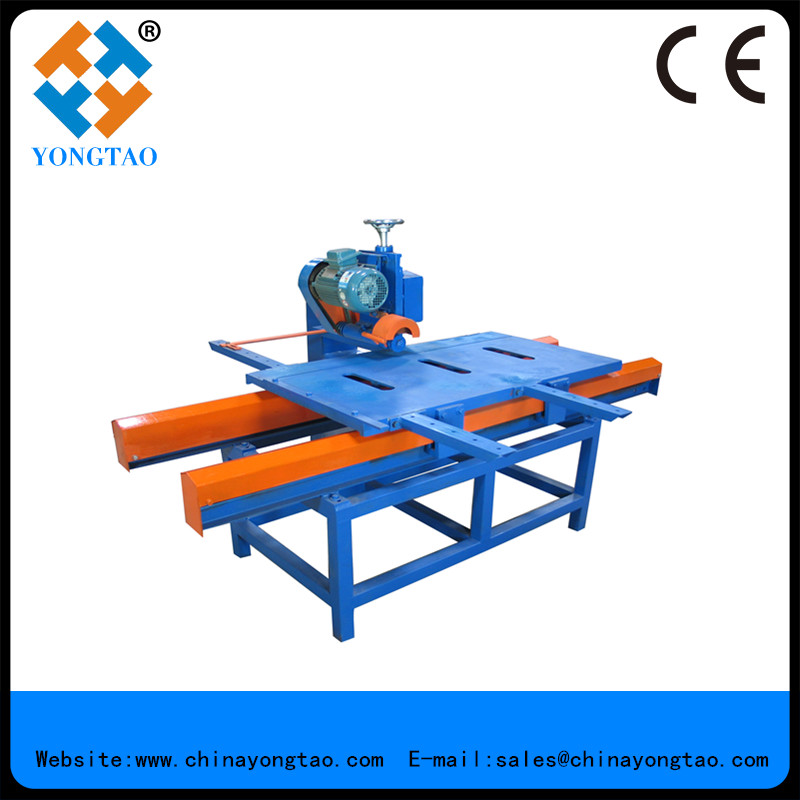 Foshan Nanhai Yongtao Machinery and Electric Equipment Co., Ltd. specialized in producing arc polishing machine, arc line polishing machine, arc line edge grinding machine, ceramic tile arc
edge polishing machine
, ceramic tile stair step processing machine, ceramic tile waistline processing machine, ceramic tile skirting processing machine,ceramic tile grooving machine, ceramic tile cutting machine, ceramic tile chamfering machine etc ceramic tile processing machinery.
Mobile:0086-18665475362 Web site:
www.chinayongtao.com
Email:sales@chinayongtao.com