Application of quartz stone edge polishing machine:
This quartz stone edge polishing machine, mainly used for the edge of the kitchen tops processing, can be on the quartz stone straight edge polishing, grinding up and down round edge(R1, R3), and polishing, in the bottom of the countertop to make groove, calibrating and polishing and other functions, can also be customized according to customer requirements for your quartz stone.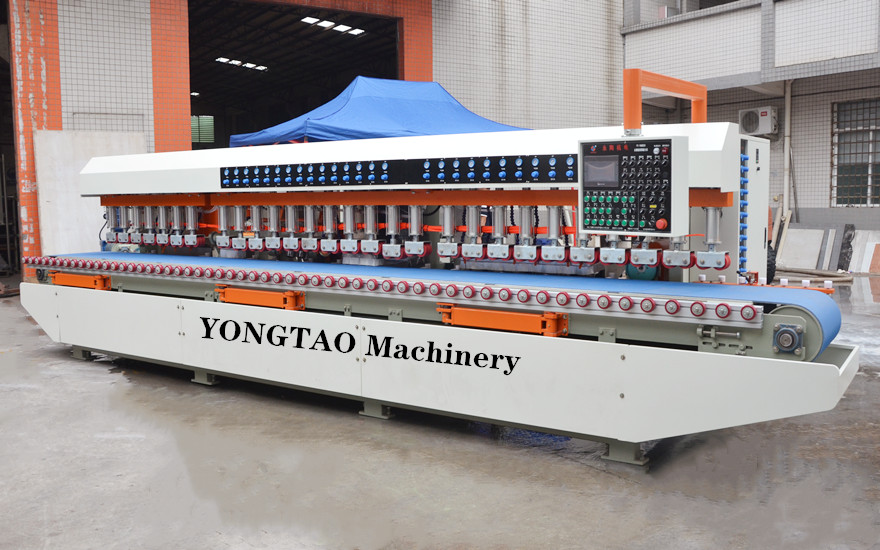 Maybe some functions are not suit for all customers, e.g. grooves. We can remove the function of these for you, leaving you need function. At the time of processing 2500 mm and above slab, the machine will have a support frame, supporting the large slab, to avoid slant during processing. Coupled with pneumatic pressure wheel, make processing of plate won't walk, processing effect is better.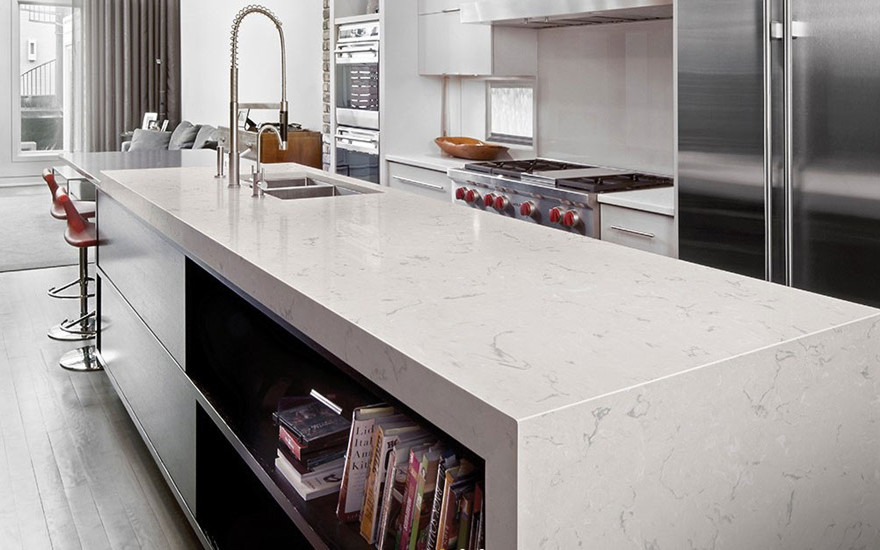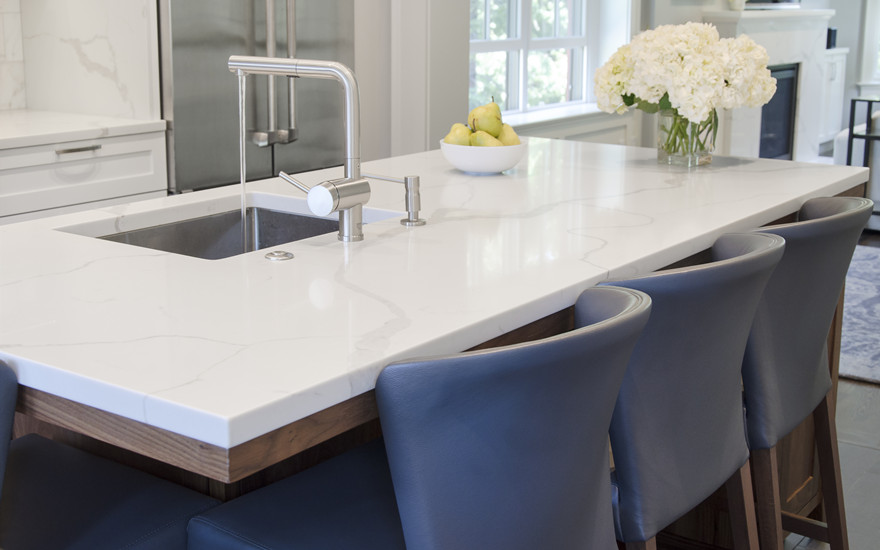 Application: kitchen table, reception desk, bar, work table, etc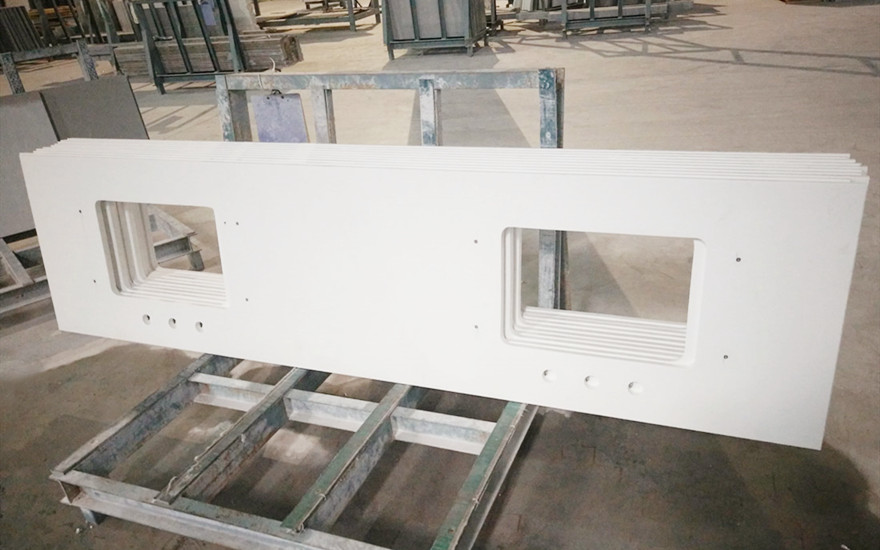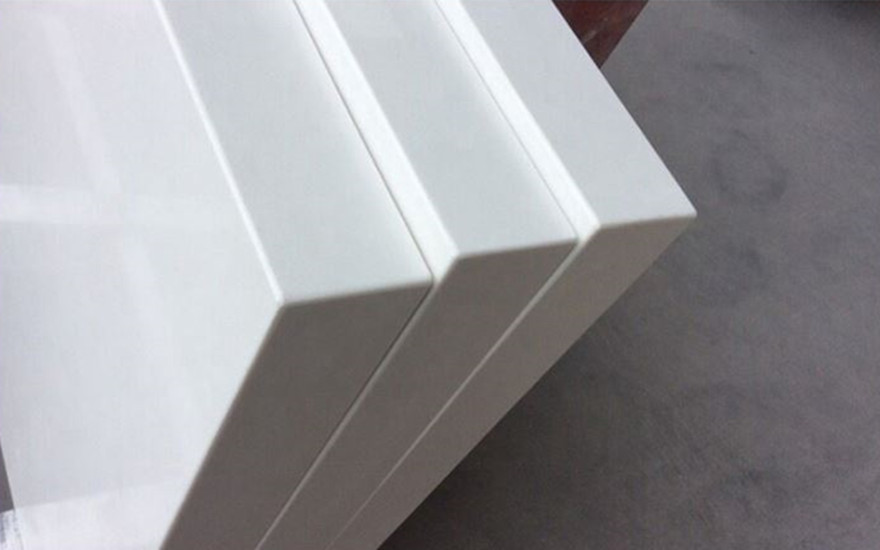 Countertop Backsplash Bullnose Bevel Edge Polishing Machine application:
This quartz countertop backsplash bullnose bevel edge polishing machine, mainly used for the front and backsplash, generally processing 1/4 bullnose on top (a quarter of round edge on tops), bevel edge (reverse bevel, shark nose shaped edge, 1/4 bevel)